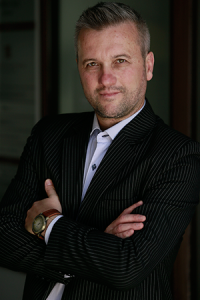 Robert Križanič, born in Ptuj, Slovenia, 1973
I experience the complexity of life through three values: open-mindedness, responsibility and sustainability.
World traveler, admirer of creativity, art and serious humor
Director and founder of the Povod Institute, Institute for Culture and Development of International Relations in Culture
Member of the Expert Council for International Development Cooperation at the Slovenian Ministry of Foreign Affairs
Chair of the board of SLOGA, national platform of non-governmental organizations in the field of international development cooperation, global education and humanitarian aid
Head of Network of the Euro-Mediterranean Foundation Anna Lindh
National focal point for the Pan-European program Make Europe Sustainable Again and member of the SDG Watch Europe
I want people to live in harmony on our planet. Let's share, because there's enough of everything for everyone. All photos and texts on this blog are available without any request for distribution authorization. I'll be pleased if any part of the content on this portal will serve as inspiration and motivation somewhere else.